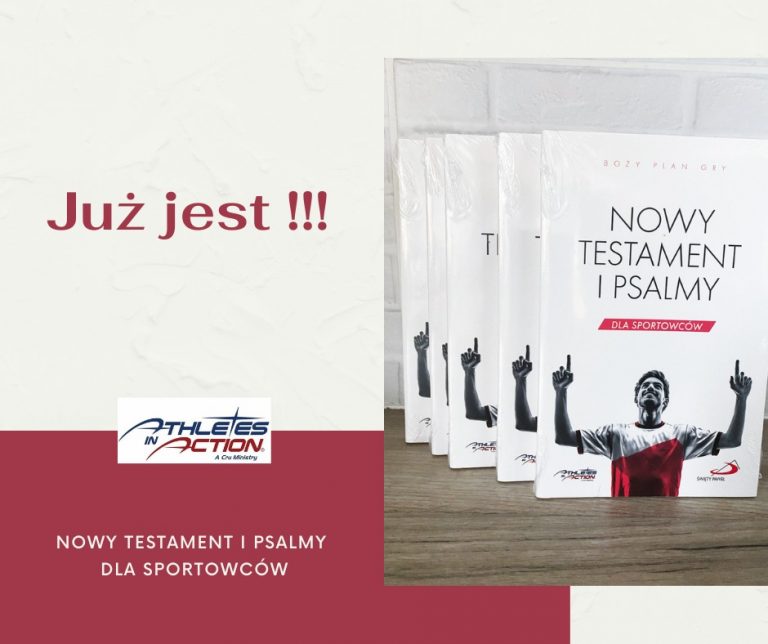 Kamil Stoch powiedział: "Jeżeli Bóg jest na pierwszym miejscu, to wszystko jest na właściwym miejscu"*. Niewielu sportowców w naszym kraju odkryło osobistą relację z Bogiem i przyznaje się do wiary. Naszym marzeniem jest, aby każdy sportowiec w naszym kraju miał szansę poznać przesłanie Bożego Słowa i osobiście odpowiedzieć na nie.
Marzenia się spełniają! Długo nad tym pracowaliśmy i cieszymy się, że został wydany Nowy Testament dla środowiska sportowego. 
Zawiera on historie i wypowiedzi wierzących sportowców oraz dodatkowe materiały pomocne rozwijać wiarę.
Dwa wydania – jeden cel! 
Odbierz egzemplarz dla siebie lub Twojej drużyny.
📲 Napisz do nas:  aiapolska@mt28.pl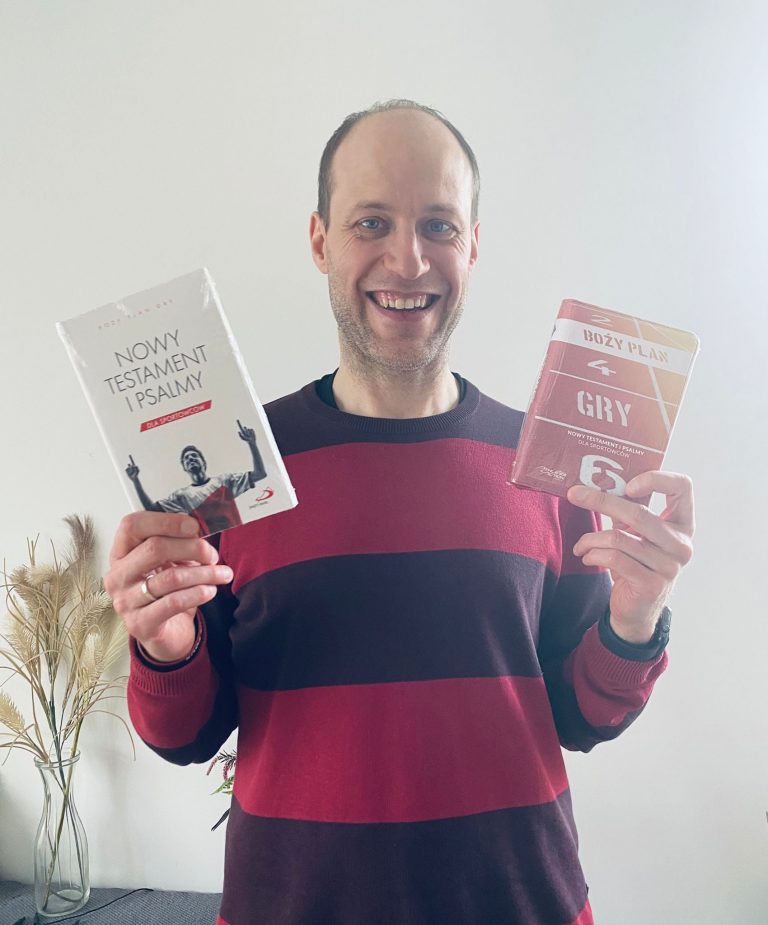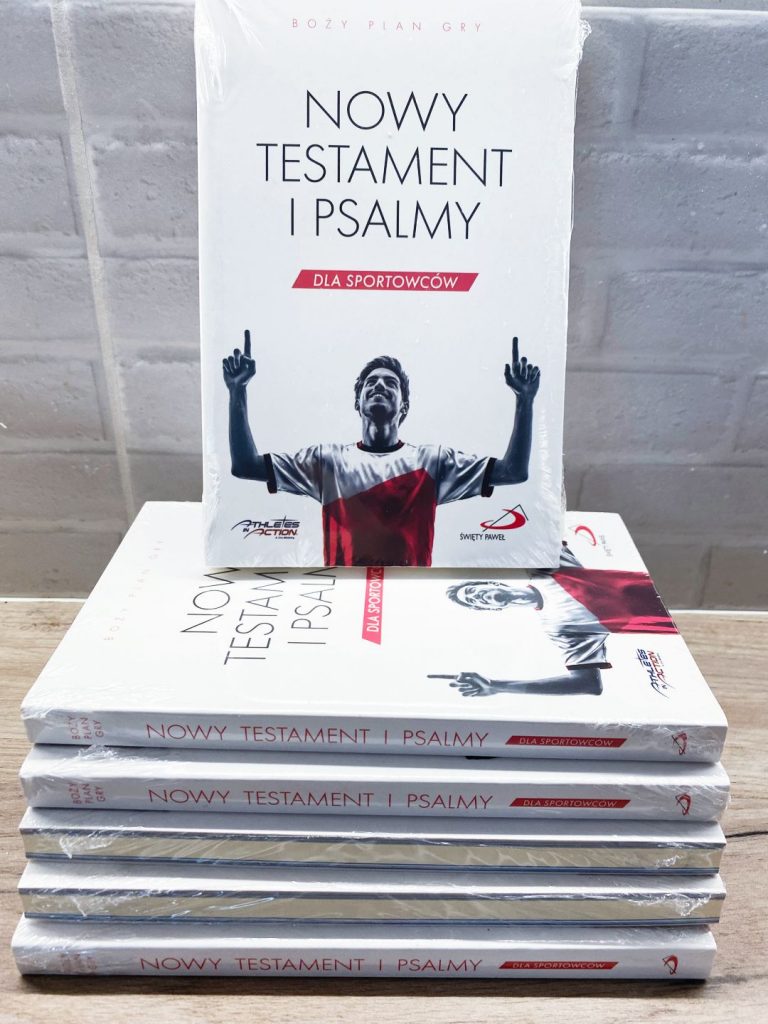 Biblia jest najbardziej popularną i najlepiej sprzedającą się książką wszech czasów! Obecnie jest ok. 4 mld rozpowszechnionych egzemplarzy. Powstawała na przestrzeni ok. 1600 lat, pisana przez ponad 40 autorów z różnych kultur i kontekstów społecznych a jednak spójna! 
Aby odnieść sukces w całym życiu, w relacjach oraz w sporcie potrzebujemy mądrości i wartości, które są ponadczasowe i międzykulturowe. Nasz Stwórca, doskonały Trener oraz wierny Kibic zrobił wszystko, abyśmy Ty i ja mieli dostęp do najtajniejszych sekretów rywalizacji jaką jest życie. Porównując Siebie do pasterza Jezus powiedział: "Ja natomiast przyszedłem po to, aby wszystkim owcom należącym do mego stada dać odwieczne i nieskończone Życie w Królestwie Boga i aby to Życie miały w całej duchowej obfitości!" (J 10,10). 
Zastanawiasz się jak łączyć wiarę ze sportem? 
Poznawanie Bożego Słowa jest bardzo dobrym krokiem. Niniejsze wydanie zawiera:
liczne historie sportowców

materiały dodatkowe

modlitwy na sportowe areny

przystępny język

wstępy do poszczególnych ksiąg napisane językiem sportowym
 Mamy nadzieję, że ten Nowy Testament pomoże Tobie poznawać Boże Słowo i na nim budować swoje życie.
Jeśli jesteś zaangażowany w sport i chciałbyś otrzymać ten Nowy Testament w prezencie napisz do nas: aiapolska@mt28.pl